Installation of the Turbosmart Wastegate Actuator is straightforward, but there are a few tips and tricks that will make it go more smoothly. I created the video below to address most of them. The two most important items to get right are the preload and resetting the ECU after you've finished. Please give this a watch before attempting the install.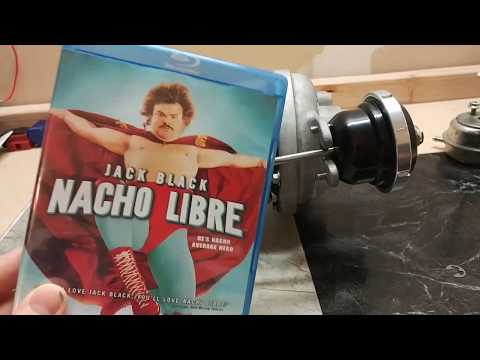 Since creating this video there are some additional items I wanted to address. There is sometimes confusion around the banjo fitting, how tight it should be and what to do in case of a leak. Put simply, the banjo seals by using a series of 3 o rings. The outer most o ring that goes against the actuator body is the one that is most often damaged by over tightening during installation. You shouldn't be cranking down on this fitting like a lug bolt. The o ring is meant to seal air pressure inside of the can, and by over tightening it the o ring flattens and leaks. Use of a small 1/4" ratchet or stubby hand wrench is recommended.
An official responsefrom Turbosmart:
We do not have a specific torque spec for that banjo bolt, but the general idea is that when tightened properly there should be a fair amount of resistance to rotate the nipple itself because of the pressure being applied on the o-ring at the base. If the air fitting rotates freely, then it is not tightened enough. You should need a small amount of force in order to get that fitting to rotate (ideally the fitting would be aligned properly before tightening).
-credit to VirtualMirage for the response from Turbosmart
Below is a picture of the banjo fitting and how the o rings look when new.
There are 2 different size o rings used on this fitting. In the event the banjo needs to be serviced you can get o rings for this just about anywhere that sells hardware. They literally cost pennies, so grab yourself a few to have as spares for peace of mind. I use 2 - 7
mm
x 2
mm
and 1 - 8
mm
x 2
mm
o rings to rebuild the fitting. The outermost o ring is often the only one that will require replacement. That o ring is 7
mm
x 2
mm.
If you remove your banjo fitting and the o ring is no longer round, it needs to be replaced. Below is a picture of a customers fitting. You'll notice that it has been crushed flat and no longer hold it's shape. This was caused by tightening the banjo down so hard that the fitting no longer rotated.


Additionally, I have been asked a handful of times if increasing the preload on the actuator is necessary or if increasing it can be used to alleviate other issues.
The answer is NO.
There is
never
a scenario where you should be using any preload setting other than the recommended 2
mm
. Get the preload right, and ensure the banjo isn't leaking. That's it.
Should any additional items of concern come up, I will update this thread accordingly. And of course, please feel free to ask any questions you may have here and I will respond.
I'd like to thank the community once again for all of the support and enthusiasm you've shown for this product. Without any of you, this little project of mine never would have taken off the way it did. I appreciate every single one of you!
GET YOURS HERE:
https://shopeurocompulsion.net/colle...arth-fiat-500t