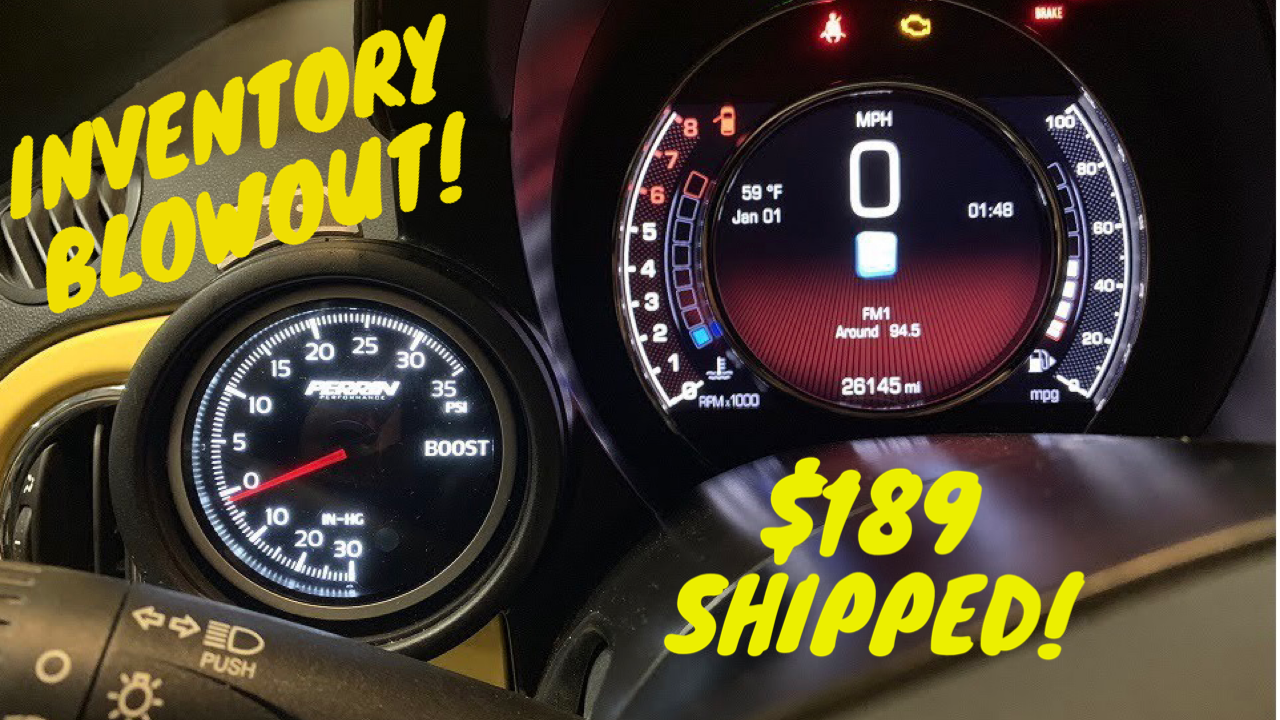 PERRIN 60MM BOOST GAUGE FOR ALL FIAT 1.4T MODELS - ONLY $189.95 SHIPPED!
Unfortunately, Perrin has decided to DISCONTINUE this gauge so they will no longer be manufacturing them. However, WE HAVE A LIMITED SUPPLY AVAILABLE! As of 7/1/20, we have 10 left so get your boost gauge before they are all gone!
This boost gauge looks great in all of the Fiat 1.4T models, particularly the 2015+ Fiat 500 Abarth/500T. This gauge will also work on the Fiat 124 Spider/Abarth, 500L, 500X 1.4t, and the Dodge Dart 1.4t.
Regular Price was $220 Shipped. Inventory Blowout Price is only $189.95 Shipped!
This is the same boost gauge that we show in our HOW TO video.
Click here to purchase:
https://ngencustomsandperformance.co...t-applications